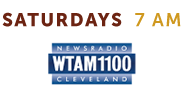 Rick is a CERTIFIED FINANCIAL PLANNER™ professional, President of Nye Financial Group, Sole Managing Member of Nye Wealth Management, and a Registered Investment Adviser based in Hudson, Ohio.
Rick has over 35 years of experience advising those nearing or already in retirement. He views himself as a comprehensive retirement planning professional. His areas of expertise include overall wealth management, cash-flow management, and addressing the common risks faced by those in retirement. Components of Rick's planning services captured in your customized retirement plan include sections that address investment portfolios modeled to your needs and risk tolerance, specific election of Social Security and pension benefits, creation of a detailed income plan, evaluation of life insurance, identifying and addressing the expense of both acute and chronic healthcare expenses, as well as tax and estate planning.
Rick, through the American College, is also a Chartered Financial Consultant®, ChFC® and Chartered Life Underwriter®, CLU®. The CLU® accreditation signifies a high level of training regarding life insurance, annuities, long term care insurance, Medicare supplements, disability insurance, and property & casualty insurance.
Rick has spoken before civic and professional groups in addition to industry symposiums. He often appears in local media offering financial advice, on WJW Fox 8, WKYC-TV Channel 3, WEWS-TV Channel 5 and on WTAM 1100 AM.
Rick and his wife, Camala, have three adult children, daughters Madison and Spenser and a son, Lincoln. Camala and Rick make sure their family stays bonded with frequent trips to Walt Disney World. The Nye family trips to Walt Disney World go back almost 30 years. The entire family follows Ohio State football, the Cavaliers, the Browns and Guardians.